Professional Fundraising Program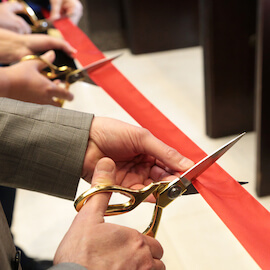 Click here to register for the Online Professional Fundraising Program
Boston University's certificate in Professional Fundraising, available online through the Center for Professional Education, is an ideal course of study for individuals looking to enter the field of fundraising or advance their current professional knowledge—as well as for volunteer leaders who wish to better understand the development process.
Designed and taught by senior philanthropy officers with distinguished careers in development, the Professional Fundraising Program provides the up-to-date knowledge you need for success in today's burgeoning and increasingly specialized philanthropic environment—and also serves as excellent preparation for the Certified Fund Raising Executive (CFRE) exam.
In the online program, you will examine the key components of a comprehensive development program, building a portfolio of items representing the following areas:
Strategic Planning
Annual Giving
Major and Leadership Gifts
Planned and Estate Giving
Corporations and Foundations
Capital Campaigns
Prospect Research
Development Communications
Volunteer Leadership Management
Special Events
Stewardship
Management & Accountability
In the online course, students learn through analyzing course content, discussion boards, Live Classroom sessions (webinars), case studies, assessments, and assignments. Technology based best practices in fundraising are shared throughout the course content, and instructors lead students in trending discussion boards to capture and share new ideas in the field. In addition to learning about larger development organizations, running throughout the course and punctuated with stand-alone Live Classroom sessions with experts in the field students learn strategies specific to international fundraising and small shop fundraising.
Program Details
View the online curriculum.
Program Dates
The online program is offered in January, May, and September.
Requirements
Students entering the Professional Fundraising Program should have strong communication skills.
While a bachelor's degree is not required, we recommend either a bachelor's degree, or significant related work experience.
To Learn More or Register
To inquire about Boston University's Online Professional Fundraising Program, including upcoming course schedules and registration, please contact our education partners at MindMax, Inc. by calling 617-502-8822 or visit BU Online Professional Fundraising.
CFRE Certification
This program is approved by the CFRE to award continuing education credits: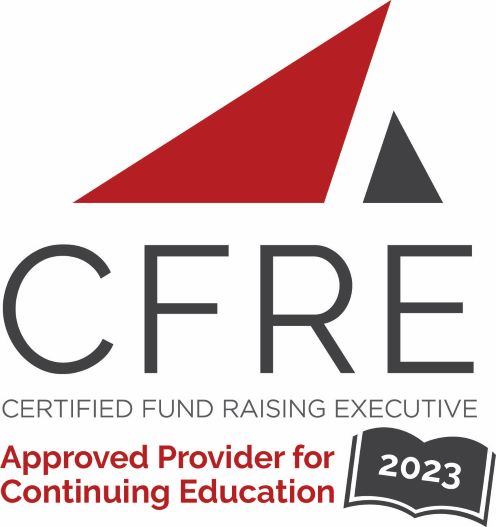 Full participation in Boston University's Professional Fundraising Program entitles you to 84 points in Category 1.B—Education of the CFRE International application for initial certification and/or recertification.
Note: Students who wish to apply for continuing education points on their CFRE application for initial certification and/or recertification can download and submit this tracking form.
Required fields are indicated by .