Grades, Grading, & CEUs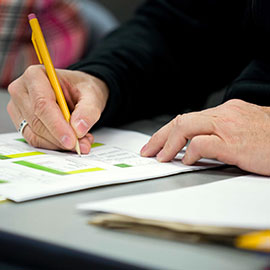 Boston University's Center for Professional Education offers only non-credit, non-degree programs. However, all courses are academically rigorous, and students must meet certain requirements to earn a certificate from Boston University. Auditing is not an option with CPE courses.
Attendance
Attendance at all classes is expected and necessary. Students may not miss more than one class period in each course for which they are registered, unless advance permission is granted by the instructor of record.
Grade Requirements
Successful completion of CPE certificates requires a minimum grade of C (2.0 or 73) in each module or course, and an overall program minimum grade of B- (2.7 or 80). Students are assigned a grade of "I"—incomplete—only in special cases and following a discussion about this exception between the instructor and the student. Students have one month from the end of the course to complete the work. If a student fails to complete the work after one month, the "I" grade will automatically convert to an "F."
Required fields are indicated by .