Transcripts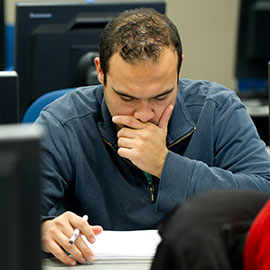 All courses and certificates offered through the Center for Professional Education are non-credit. Grades and transcripts are unofficial. Students can access their grades and transcripts through their Student View* account by going to Student Login.
* Students who completed courses before July 2019, when our systems changed, can request a transcript to be mailed to them. Fulfillment is done weekly.
To obtain grades or an unofficial transcript for attendance before July 2019, please email the Center for Professional Education with the following information:
Your name [include any secondary name(s) you may have used]
Program and dates of attended
Number of unofficial transcript copies requested
Address(es) where you would like the transcript(s) sent
Please note that due to privacy laws all transcripts will be sent by US mail. We cannot email or fax transcripts.
Required fields are indicated by .