CPE Certificate Program Completion Information
All Programs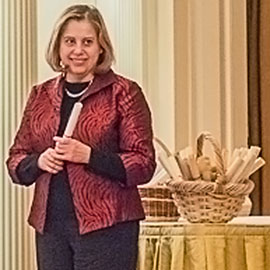 If you have completed your Boston University Center for Professional Education certificate program requirements, please complete and return a Certificate Completion Application.
Note: For some programs a certificate completion application is not required. Please see the application to determine which programs require an application.
Upon successful completion of your program, you will be invited to attend a CPE recognition ceremony on campus to receive your certificate.
For more information, call 617-353-4497.
A recognition ceremony is held each spring.
MET Dean, Dr. Tanya Zlateva, and the CPE staff and faculty look forward to celebrating with CPE students, family, and friends.
Financial Planning
Once you have completed the Boston University Financial Planning Program, you are eligible to sit for the CFP Board Examination and to receive the BU Certificate in Financial Planning if you meet the grade requirements.
To receive your BU certificate, please do the following:
Fill out the Certificate Completion Application (above) and email it to cpe@bu.edu or fax it to 617-353-4494.
Certificates are processed and mailed at the beginning of each month for the applications received from the previous month.
To register for the CFP Board exam, please do the following:
Go to the CFP Board website at http://www.cfp.net
Submit your online exam application & exam fee
Complete the BU CFP Education Verification Request form - *Please note that this link goes to a Google form that is not accessible by some corporate networks. If this link does not work for you, please send an email to cpe@bu.edu with the following information:

Name
Email address (As used for your CFP® Exam registration)
CFP ID
Program Dates
Phone number

Once we verify your education, you will receive an email from the CFP Board indicating that your registration is complete. Verifications are uploaded monthly leading up to the exam and daily in the last week before the registration deadline.
Required fields are indicated by .